Mare Services
Rising Star Farm offers year round professional mare care. Not only are we able to provide services for all aspects of breeding, but we are equipped and willing to help with foaling and foal care. Mares at the farm for breeding are turned out together in pastures; if requested and available, arrangements can be made for your mare to have a stall or private turnout.
We offer breeding for mares being bred to stallions standing at the farm or outside stallions. We also are equipped to foal out your mare and can arrange for foal wellness checks, including IGG tests, etc.
We strive to offer the very best care for your mare and foal while being affordable. We work with Country Side Equine Veterinarians – Dr. Natasha Amari – to provide the best medical care for your mare and foal as needed.
Some of our mare care services include:
Reproductive evaluations and breeding soundness examination
On-site breeding management (palpation, ultrasound, AI, post breeding evaluation, pregnancy evaluation)
Haul-in of outside mares for palpation and breeding with either fresh collected or cooled transported semen
Sub Fertility Management
2015 Mare and Foal Care Fee Schedule
| | |
| --- | --- |
| Mare Dry-Pasture: | $350.00 |
| Mare Wet-Pasture: | $380.00 |
| Mare Dry-Stall: | $500.00 |
| Mare Wet-Stall: | $550.00 |
| Foaling Fee: | $500.00 |
| New Foal Check-IGG Test: | $50.00 |
| Halter Breaking: | $150.00 |

Stallion Services
Rising Star Farm stands Warmblood Hunter, Jumper and Dressage stallions. Bloodlines include: Darco, Chin Chin, Cassini I, Ferro, Pavarotti vd Helle, Wellington, Carthago, Nabab de Reve.
Outside stallions are welcome at Rising Star Farm. Stallions can ship in for collection or phantom training, or can stand for the breeding season at our facility.
We offer the following services:
| | |
| --- | --- |
| Stallion Board: | $750.00 |
| Stallion Collection: | $250.00 |
| Phantom Training: | $250.00 per session |
| Shipping Fresh/Cooled Semen: | At Cost |

Boarding & Training
Rising Star Farm accepts a limited number of boarders and training horses.  Please  contact ronda@risingstarfarm.net or 512-751-2390 for prices.
Team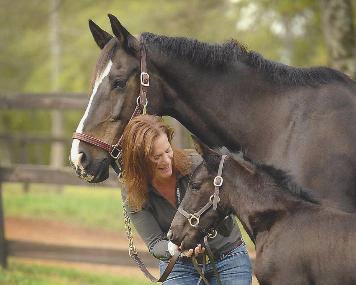 Ronda Stavisky
Owner/Manager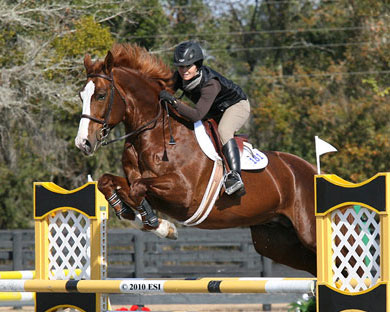 Jennifer Ramsey
Rider/Trainer